Joined

Nov 30, 2012
Messages

8,202
Για να ετοιμαζόμαστε σιγά σιγά για ένα επερχόμενο GOTY. Το Hood: Outlaws & Legends είναι ένα multiplayer PvPvE heist game, στο οποίο προσπαθείς να κλέψεις θησαυρούς έχοντας απέναντί σου bots και πραγματικούς παίχτες, οι οποίοι προσπαθούν να κλέψουν τον ίδιο θησαυρό με εσένα.
Το official trailer
Ας γνωρίσουμε και τους χαρακτήρες
Robin the Ranger
Marianne the Hunter
John the Brawler
Tooke the Mystic


Και το official site τού παιχνιδιού που θεωρητικά θα είναι έτοιμο κάπου μέσα στο '21


We are all Outlaws… but some of us will become Legends.Faced with a merciless, unchecked state, rebels and rogues battle to claim their place among legends. To win influence with an oppressed...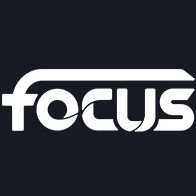 www.focus-home.com