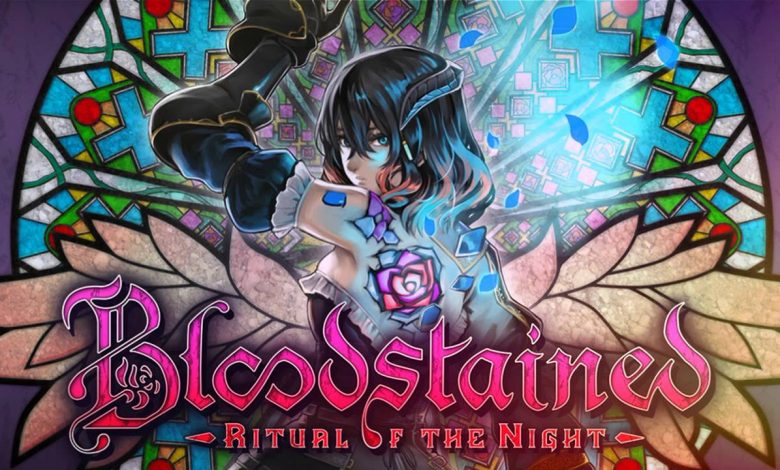 LATEST NEWS
Έφτασε το 1 εκατομμύριο πωλήσεις το Bloodstained: Ritual of the Night
Και έρχεται έξτρα περιεχόμενο
Όπως έγινε γνωστό από τον ιθύνων νου του Bloodstained: Ritual of the Night, Koji Igarashi, το παιχνίδι απαριθμεί πλέον 1 εκατομμύριο κατόχους παγκοσμίως, σε όλες τις πλατφόρμες, αριθμός που σύμφωνα με τον ίδιο ήταν ο στόχος των δημιουργών. Δε διευκρινίζεται αν αυτός ο αριθμός περιλαμβάνει τους backers ή πόσους εξ αυτών είναι οι κάτοχοι PC, αλλά όπως και να' χει πρόκειται σίγουρα για σημαντικό επίτευγμα που δείχνει τη δίψα του gaming κοινού για εμπειρίες που το ταξιδεύουν στο παρελθόν.
Μαζί με το ευχαριστήριο βίντεο, ανακοινώθηκε και το roadmap του παιχνιδιού, δηλαδή τα πλάνα των δημιουργών για προσθήκη περιεχομένου στο παιχνίδι τους επόμενους μήνες (να θυμίσουμε ότι ο Zangetsu προστέθηκε ως playable χαρακτήρας πριν λίγο καιρό).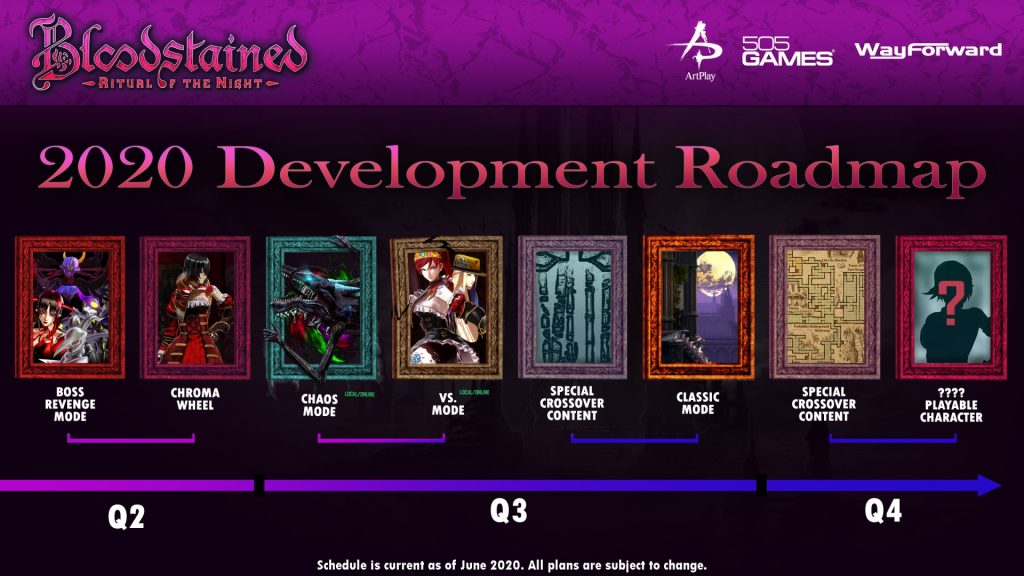 Αναλυτικά οι προσθήκες στο παχνίδι:
Q2 2020
Boss Revenge Mode – Take control of one of four in-game bosses and use them to battle the heroes of Bloodstained!
Chroma Wheel – The salon is back in business with more options than ever for character customization, including hair, clothing, and skin color. Switch up your look with a true color selector and eliminating pre-set options previously available.
Boss Revenge and Chroma Wheel will launch on PC, PlayStation 4 and Xbox One on Tuesday, June 23rd, and Nintendo Switch in July.
Q3 2020
VS Mode (Local/Online) – A tense survival mode where players compete by indirectly attacking each another.
Chaos Mode (Local/Online) – A specialized boss rush for 1 or 2 players. The mode includes randomized drops and special sub goals that will grant more equipment when completed. Collect the best, drop the rest as you build power to defeat all the bosses!
Classic Mode – It's Bloodstained 80s-style as Miriam faces off against a series of sub-bosses laid out across five harrowing stages and three difficulty levels.
Q4 2020
Playable Character – Bloodstained's 3rd playable character after Miriam and Zangetsu.