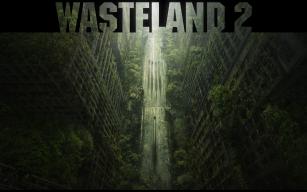 Η inXile Entertainment, μετά την επιτυχημένη πορεία του Wasteland 2, ανακοίνωσε τη κυκλοφορία της Game of the Year Edition του παιχνιδιού, κάπου προς το τέλος του καλοκαιριού. Τι θα περιλαμβάνει η νέα αυτή η έκδοση;
Πολλά και διάφορα. Κατ' αρχήν, ένα από τα μεγαλύτερα μείον του παιχνιδιού, δηλαδή ο τεχνικός τομέας, θα υποστεί γερές βελτιώσεις, καθώς η μηχανή γραφικών πρόκειται να αναβαθμιστεί στη Unity 5. Ως εκ τούτου, τα μοντέλα των χαρακτήρων θα δημιουργηθούν από την αρχή, τα περιβάλλοντα θα υποστούν και αυτά ένα γερό lifting, ο φωτισμός θα βασίζεται στην PBR τεχνολογία, ενώ θα ηχογραφηθούν δεκάδες καινούρια voice overs.
Επίσης, σχετικά με το gameplay του παιχνιδιού, θα υφίστανται νέα Perks & Quirks και Precision Strikes συστήματα, καθώς και πολλά balancing μερεμέτια, τόσο στα item drops όσο και στις μάχες.
Η GOTY έκδοση θα διατεθεί δωρεάν προς όλους τους κατόχους του παιχνιδιού, ενώ όσοι δεν το έχουν ξεκινήσει ακόμα, ας κάνουν λίγη υπομονή…