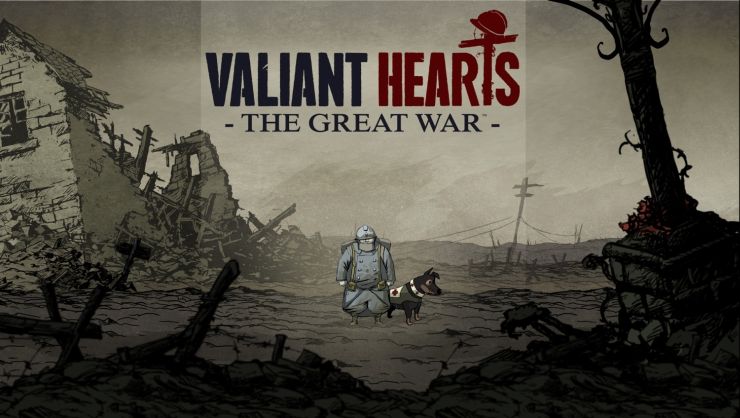 LATEST NEWS
Valiant Hearts: The Great War έρχεται τον Ιούνιο
Την ώρα που το Child of Light μας άφηνε με πολύ καλές εντυπώσεις, ακόμα ένα "καλλιτεχνικό" παιχνίδι, με τη βοήθεια της UbiArt Framework, πρόκειται να κάνει σύντομα την εμφάνισή του στις οθόνες μας.
Ο λόγος γίνεται για το Valiant Hearts: The Great War, ένα animated comic puzzle-adventure παιχνίδι, όπως χαρακτηριστικά αναφέρεται στην ανακοίνωση της Ubisoft, το οποίο διαδραματίζεται στο Πρώτο Παγκόσμιο Πόλεμο (ω, τι έκπληξη) και παρακολουθεί την ιστορία τεσσάρων ανθρώπων, οι οποίοι μέσα στις αντίξοες συνθήκες που προκαλεί ο πόλεμος, παλεύουν για ιδανικά όπως φιλία, αγάπη και αυτοθυσία.
Το trailer της ανακοίνωσης δείχνει αρκετά ενδιαφέρον και ευελπιστούμε σε ακόμα ένα 2D διαμάντι από τη γαλλική εταιρία:
Το παιχνίδι αναμένεται να κυκλοφορήσει σε ψηφιακή μόνο μορφή στις 25 Ιουνίου.