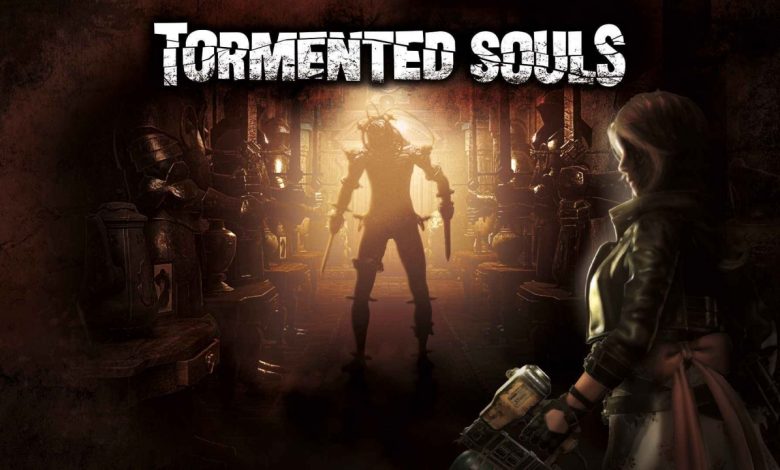 While we can't complain about the variety that exists in Survival Horror in recent years, it's a fact that we've had few representatives of the genre that convey the overall feel of the first Resident Evil, Alone in the Dark and Silent Hill, or at least paying homage to those classic games. Tormented Souls tries to do that. Using familiar gameplay, creepy set pieces and fixed perspective, it offers a nostalgic journey that takes us back several years. The question is whether it can convince you that it's worth this trip into the past, as sometimes the line between nostalgia and regression is quite thin...
Η εισαγωγή του παιχνιδιού μας βρίσκει στο σπίτι της πρωταγωνίστριας, Caroline Walker, όπου δέχεται ένα φάκελο με άγνωστο αποστολέα και τη διεύθυνση του νοσοκομείου Wildberger, που περιέχει μια φωτογραφία δύο μικρών κοριτσιών. Σε αυτή θα δει μια σημείωση που ουσιαστικά την προκαλεί να ερευνήσει την μοίρα των δύο παιδιών. Έτσι, με τρόπο σκέψης που συναντάμε και σε ταινίες τρόμου και συνήθως αντιτίθεται στην κοινή λογική, θα ταξιδέψει στο εγκαταλειμμένο νοσοκομείο για να βρει την άκρη του νήματος. «Όποιος ανακατεύεται με τα πίτουρα, τον τρώνε οι κότες» λέει μια παροιμία και η πρωταγωνίστρια δε θα αργήσει να το διαπιστώσει. Μετά από πισώπλατο χτύπημα που δέχεται ενώ είχε μπει στο κτίριο, ξυπνάει σε μια μπανιέρα γεμάτη νερό, με υποστήριξη αναπνοής και ένα μάτι να της έχει αφαιρεθεί με χειρουργικό τρόπο. Στο σημείο αυτό ξεκινάει και ουσιαστικά η περιήγηση μας.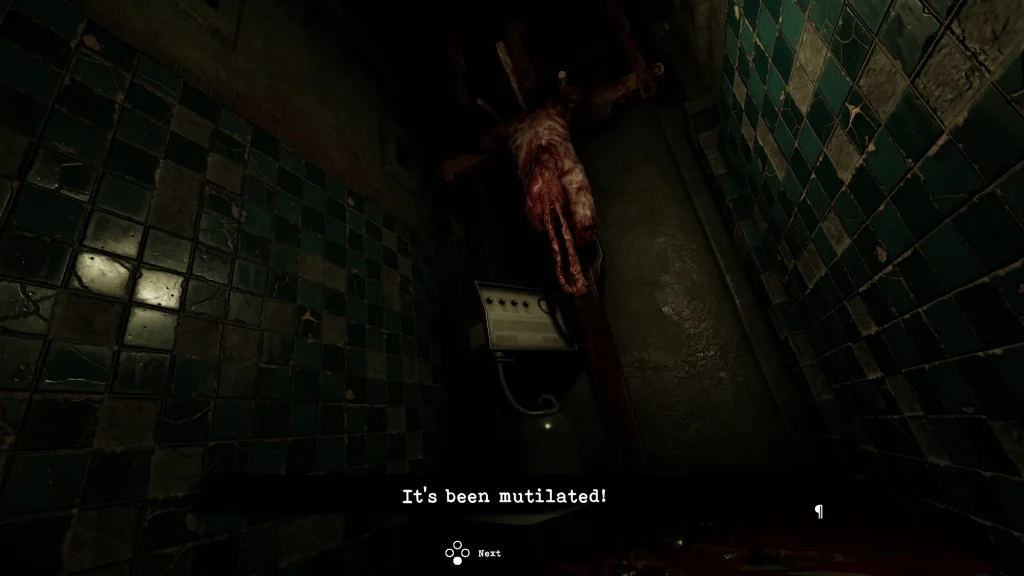 Tormented Souls, following the tenets of the category, provides us with the necessary information both by examining the documents/diaries/ paper scraps we find, as well as through some cutscenes and dialogues with other characters, though more emphasis is clearly placed on the first method of storytelling. The script, although it gradually builds suspense, I wouldn't say it's anything off the top shelf and more importantly, something we haven't seen before. In fact, some old-timers will gradually notice similarities to a certain episode of Silent Hill. The presentation is decent and with a few exceptions, the events of the story become more cohesive as we progress. There is of course no lack of ( probably pretentious) cheesiness in some of the scenes, but they don't spoil the overall impression as long as we don't take them too seriously.
Of course, in a game that faithfully adheres to the tenets of the genre's forefathers, we didn't expect any different from having fixed (for the most part) camera angles and tank controls. These two elements, though anachronistic one would say, work perfectly in tandem. In fact, Tormented Souls depending on whether you play with a d-pad or stick, allows for classic-analog or digital-modern controls respectively. We'd expect the latter wouldn't translate to comfortable navigation under these camera angles, but as in the case of Song of Horror, the direction our character moves in is maintained for a few seconds after the camera shifts. It goes without saying that the first mode of control is also convenient with the keyboard.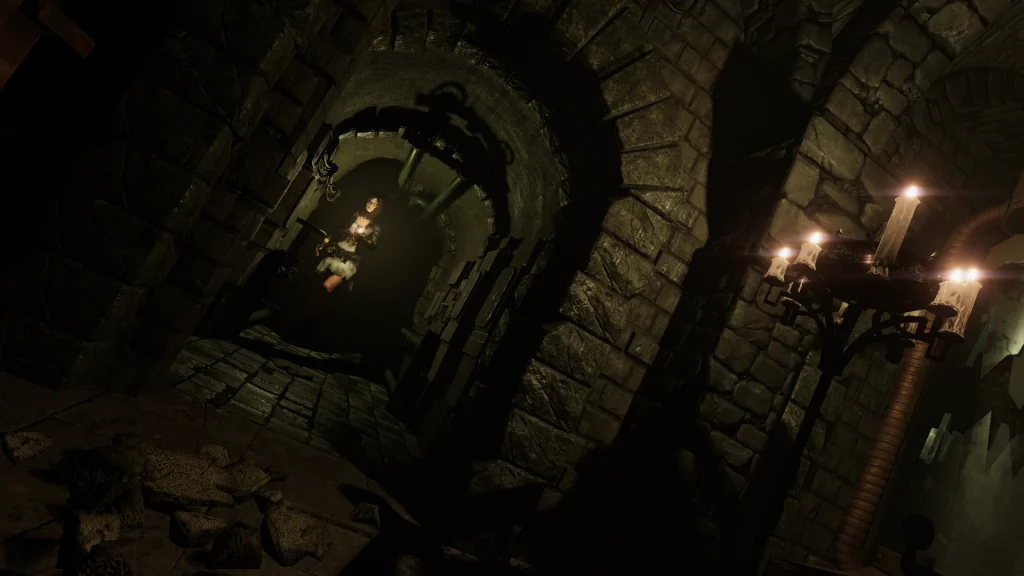 One element that is quite friendly to new players is the inventory management. This is because we can essentially pick up an infinite number of items without finding ourselves in the situation of making pointless trips for a key or some ammo that didn't fit in it. What is not so friendly though and should be mentioned is the start of Tormented Souls (the first 2 hours or so). Ammo is scarce (as well as the reels that save your progress) and enemies are usually in relatively narrow passages, so killing them is the only option. After that initial wall of difficulty, things become clearly easier, as both supplies are more plentiful and, to my surprise, the total number of enemies is considerably smaller than its influences (especially compared to Resident Evil). Finally, as far as Tormented Souls' creatures are concerned, they don't show much variety in terms of A.I. and attack patterns.
Perhaps this was an approach on the part of the developers so as not to discourage players who are not experienced with horror games. Either way, it reduces the tension of literally reaching a door after maneuvering between raging monstrosities. Of course, this doesn't diminish the suspense I felt at times when I was thrown at an enemy that was silently lurking in the dark or elaborately hidden by the camera. And speaking of darkness, in addition to the various creatures, you'll have to deal with that as well. You see, it's not just a means to scare you but a constant presence of danger since if you remain in it for a short period of time without any light source you will face the game over screen. Especially when you consider that along with the lighter (which you have for the majority of the game) you can't carry a weapon, then things in dark areas become particularly dreadful.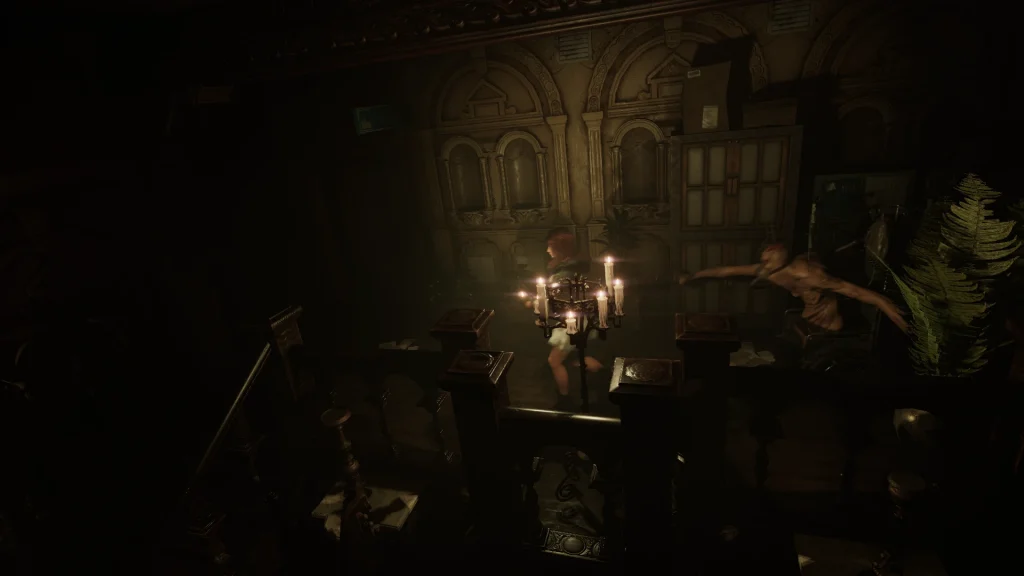 Οι τομείς που χωρίς αμφισβήτηση το Tormented Souls κεντάει είναι το level design και τα puzzles του. Οι χώροι του νοσοκομείου (για την ακρίβεια έπαυλη που έχει μετατραπεί σε αυτοσχέδια κλινική, όπως αναφέρεται στις σημειώσεις που βρίσκουμε) είναι μεγάλοι με πολλαπλούς διαδρόμους και δωμάτια να συνθέτουν ένα δαιδαλώδες σκηνικό. Δεν μπορεί να μην θαυμάσει κανείς πόσο ωραία συνδέονται οι διάφορες περιοχές, με κατάλληλα τοποθετημένα shortcuts που βελτιώνουν σημαντικά το ρυθμό εξερεύνησης αλλά και ανακουφίζουν από τον πονοκέφαλο να πρέπει να ξαναπεράσουμε μέσα από τον κίνδυνο που μόλις διαφύγαμε. Ο χάρτης μας τα χαλάει όμως, καθώς δε δείχνει τη θέση που βρισκόμαστε και κατά συνέπεια δεν είναι χρηστικός, τουλάχιστον μέχρι να μάθουμε να αναγνωρίζουμε εξ όψης τις τοποθεσίες. Όσον αφορά τους γρίφους του παιχνιδιού, βρίσκονται σε πολύ ποιοτικό επίπεδο και είναι σίγουρα μέσα στους καλύτερους που έχουμε δει στο είδος. Κυμαίνονται στο μέσο επίπεδο δυσκολίας, εκτός εξαιρέσεων, και ενδεικτικό της ποιότητας τους είναι το πως κάθε σημείο ενδιαφέροντος στο περιβάλλον και σχεδόν κάθε αντικείμενο μπορεί να εξεταστεί με τον κέρσορα-μεγεθυντικό φακό ώστε να αποκαλύψει επιπλέον σημεία διάδρασης. Αρκετά από τα puzzles, άνετα θα έβρισκαν θέση σε κάποιο Silent Hill ή ακόμα και σε κάποιο παραδοσιακό point 'n click adventure.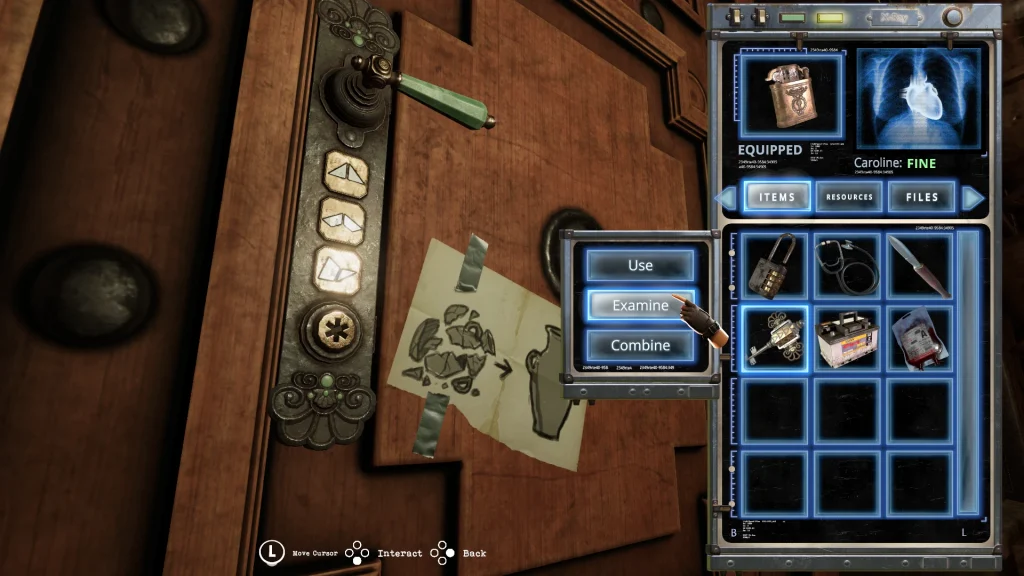 For the most part, excellent work has also been done on the audiovisual part. The graphics utilize the Unity Engine and have a lot of detail, especially in the environments. Each area of the mansion has a convincing sense of abandonment and loneliness, and the lighting also contributes to the atmosphere to a large extent. The monster models are adequate but the same can't be said for the models of the friendly characters, which have a certain plasticity to them. This is made more pronounced by the lack of lip syncing and the performances are mediocre at best, probably something to be expected from the title's budget. The music on the other hand makes up for it completely in the sound department. These are some of the finest tracks we have listended in a game of this category, with piano driven melodies reminiscent of the one in the police station lobby of Resident Evil 2 playing in safe areas, while in areas where darkness is dominant, ambient/noise compositions that could have sprung out of a Silent Hill game weigh on our souls.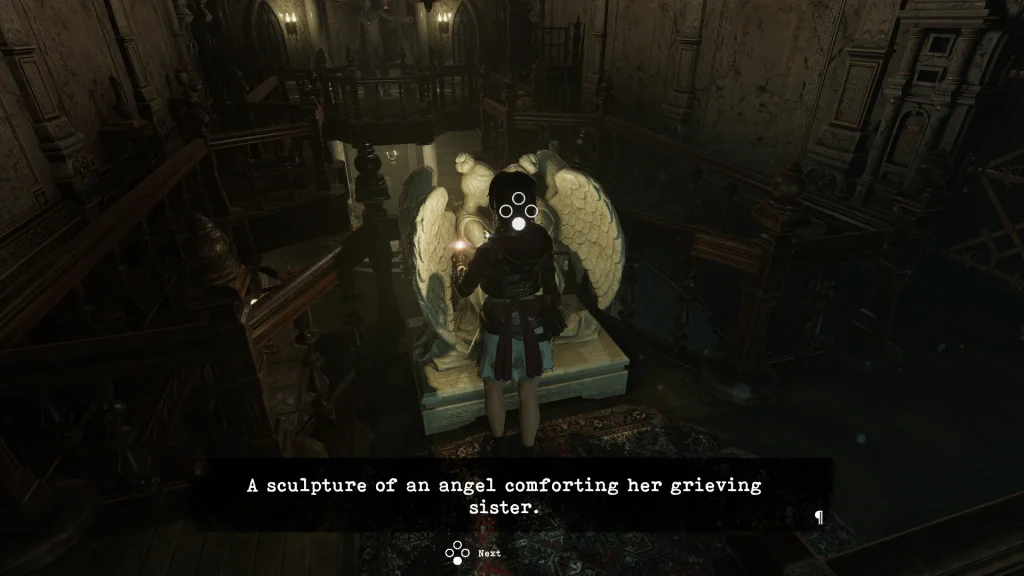 Αυτό είναι σε γενικές γραμμές το Tormented Souls. Μια πολύ αξιόλογη προσπάθεια που μεταφέρει σχεδόν αυτούσια την εμπειρία που πρόσφεραν τα πρώτα Alone in the Dark, Resident Evil και Silent Hill, αλλού βελτιωμένο και σε άλλα σημεία σχεδόν απαράλλαχτο. Εξυπακούεται πως αν είχατε σημαντική τριβή με εκείνα τα παιχνίδια, το αγοράζετε με κλειστά μάτια. Δεν είναι ένα παιχνίδι που απευθύνεται σε όλους αλλά θα το πρότεινα και στους φανς των Survival Horror γενικότερα, αρκεί να οπλιστούν με υπομονή για να ξεπεράσουν τον αρχικό σκόπελο και με την προϋπόθεση ότι μπορούν να συνηθίσουν την clunky μάχη και την ιδέα να αφήνονται χωρίς καθοδήγηση και βοήθειες.
NOSTALGIA - 79%
A promising start for the team from Chile and we are happy to see an endeavour with flair, despite some constraints. Boasting good puzzles and solid level design, Tormented Souls doesn't break new ground but it does well what it set out to do.