Το είδα αλλού και είμαι περίεργος να δω τι θα προκύψει αν το ποστάρω εδώ. Το webcomic Cyanide and Happiness έχει δημιουργήσει έναν random comic generator: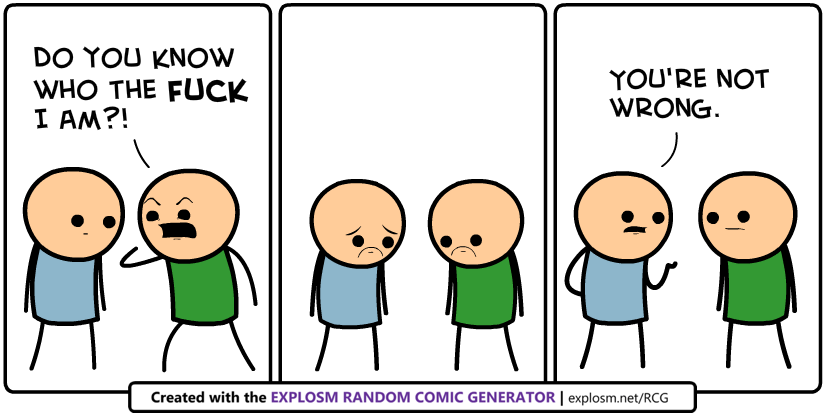 Random Comic Generator 3.0. Millions of combinations!
explosm.net
Κάθε φορά που πατάτε το κουμπί generate new comic προκύπτουν τρία καινούρια panels. Αν κάποιο σας αρέσει μπορείτε να πατήσετε στην κλειδαριά πάνω από τα panels για να το κλειδώσετε και να κάνετε reroll τα υπόλοιπα. Μόλις είστε ευχαριστημένοι με όλα, κάντε δεξί κλικ στο τέρμα αριστερά κουμπάκι του πλαισίου "share your masterpiece", επιλέξτε "αντιγραφή διεύθυνσης συνδέσμου και ποστάρετε εδώ την εικόνα. Π.χ.