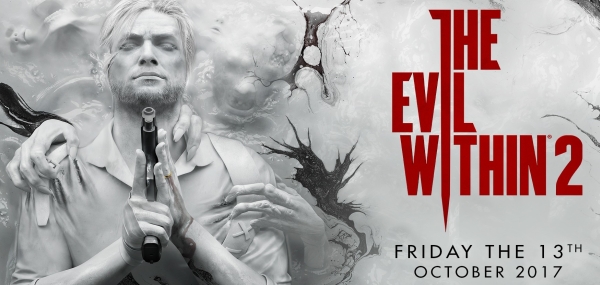 LATEST NEWS
[UPDATED] Επίσημα πλέον η συνέχεια στο Evil Within
UPDATE 1 (14/06/17):

Νέο trailer δόθηκε στη δημοσιότητα και μας εισάγει στην ιστορία του παιχνιδιού. Περιέχει κάποια spoilers, οπότε θα συνιστούσαμε όσοι δεν έχουν τελειώσει το πρώτο παιχνίδι και τα dlc του, να το αποφύγουν.
Αρχική Είδηση (12/06/17):
Σήμερα τα ξημερώματα, στην παρουσίαση της Bethesda που έγινε στα πλαίσια της E3 2017, πραγματοποιήθηκε η επίσημη αποκάλυψη του Evil Within 2, που αποτελεί άμεσο sequel του σκληροπηρυνικού survival horror παιχνιδιού της Tango Gameworks, που κυκλοφόρησε το 2014. Αναλαμβάνουμε ξανά το ρόλο του detective Sebastian Castellanos, όπου με τη βοήθεια της συναδέλφου του Julie Kidman (πρωταγωνίστρια στα εξαιρετικά The Assignment και The Consequence DLCs) αναζητά τη χαμένη του κόρη.
Αν μη τι άλλο, το υλικό που ακολουθεί μας προετοιμάζει για άλλη μια ψυχοφθόρα και καθηλωτική προσπάθεια επιβίωης απέναντι στα νοσηρά δημιουργήματα του Shinji Mikami και της ομάδας του. Ως ημερομηνία κυκλοφορίας έχει οριστεί η 13η Οκτωβρίου του τρέχοντος χρόνου.