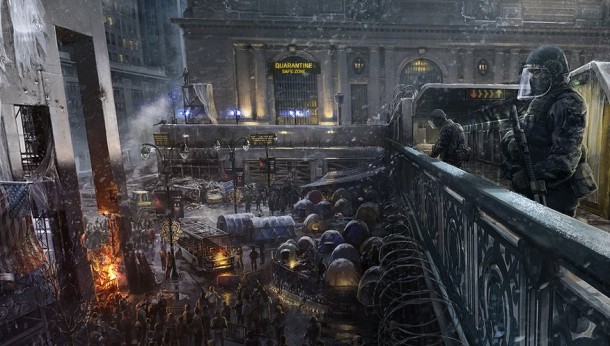 LATEST NEWS
Petition για να έρθει το The Division στη Μητέρα Πλατφόρμα
To The Division παρουσιάστηκε στη φετινή E3 με ένα άκρως εντυπωσιακό gameplay trailer:
Παραδόξως, ανακοινώθηκε μονάχα για τα Χαζοκούτια Επόμενης (Χαχα) Γενιάς™ και η ίδια η Ubisoft ζητά από τους PC gamers να υπογράψουν αυτό το petition ώστε να δούμε τον τίτλο στην Μία, Αγία, Καθολική Πλατφόρμα.
Ακόμα λοιπόν κι αν δε δίνετε δεκάρα τσακιστή για τον τίτλο, σπεύσατε να υπογράψετε, ώστε να δημιουργήσουμε προηγούμενο και να μην επαναληφθεί ποτέ το κακό χουνέρι του Red Dead Redemption που ακόμη στοιχειώνει τους εφιάλτες μας.
Τζίφρα. Τώρα. Για τη Μητέρα Πλατφόρμα.