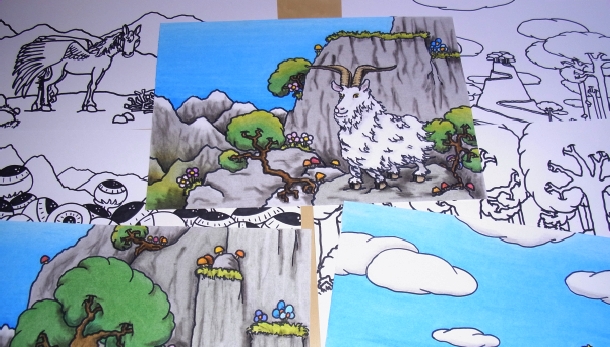 Το "Ithaka Of The Clouds" αποτελεί ένα φιλόδοξο point n' click πάντρεμα του επικού ποιήματος του Καβάφη με την Land Of Dreams, τη μυθική πατρίδα του Κυρατζή. Αφηγείται μια ιστορία αγάπης μεταξύ δυο βρωμερών τρόλς (όχι τα φορουμικά, τα άλλα, τα πράσινα) τα οποία πρέπει να διασχίσουν βουνά, θάλασσες, φωτιές και κολάσεις, προκειμένου να φτάσουν στη Γη της Επαγγελίας.
Δεδομένης της ποιότητας γραφής και πνεύματος του Κυρατζή, το παιχνίδι δεν αναμένεται να είναι τίποτε λιγότερο από εκπληκτικό.
Η καμπάνια στο IndieGoGo βρίσκεται εδώ, και 10 μόλις δολλάρια σας εξασφαλίζουν ένα αντίτυπο του παιχνιδιού, που αν όλα πάνε καλά, αναμένεται να κυκλοφορήσει το φθινόπωρο.
Ακόμα εδώ είστε;