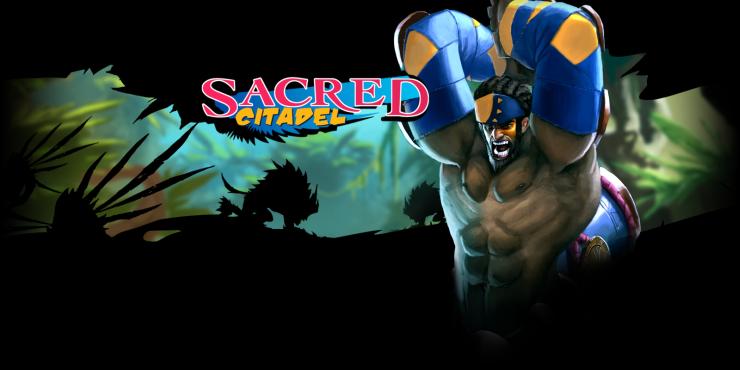 Οσοι είστε fan των παλαιομοδίτικων 2D beat' em ups (τύπου King of the Dragons και Knights of the Round) που παίζαμε στα coin-ops προ αρκετών ετών, πιθανότατα η ακόλουθη είδηση σάς ενδιαφέρει.
Το Sacred Citadel αποτελεί έναν downloadable τίτλο της Deep Silver, γνωστής για τη σειρά action/RPG Sacred, ο οποίος είναι εμπνευσμένος από τους προαναφερθέντες κλασικούς hack 'n' slash τίτλους της Capcom και υπόσχεται να προσφέρει καταιγιστική "σφάξ'τους όλους" δράση για μέχρι 3 παίκτες ταυτόχρονα, τέσσερις διαφορετικούς χαρακτήρες για να επιλέξετε, ενώ θα περιλαμβάνει και τις απαραίτητες RPG "πινελιές".
Το παιχνίδι δείχνει πανέμορφο, η ανάπτυξή του ήδη βρίσκεται σε πολύ καλό δρόμο και, αν και ακόμα δεν έχει ανακοινωθεί επίσημη ημερομηνία κυκλοφορίας για το Steam, αναμένεται ιδιαίτερα ενδιαφέρον για τους λάτρεις των arcade τίτλων.