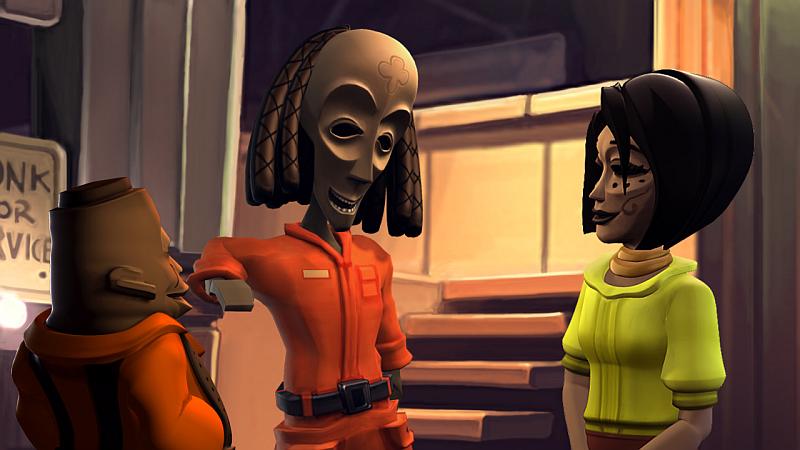 LATEST NEWS
Το πρώτο επεισόδιο του "The Journey Down" διαθέσιμο στο Steam
***EDIT 27/03/2013***
To παιχνίδι δίνεται απολύτως ΔΩΡΕΑΝ αυτή την εβδομάδα στο App Store, οπότε όσοι πιστοί, τρέξτε να το κατεβάσετε…!!!
Για όποιον δε γνωρίζει το εν λόγω παιχνίδι, τo "The Journey Down" αποτελεί την πρώτη δουλειά του Σουηδικού, ανεξάρτητου και αποτελούμενου από τρία άτομα, studio, Skygoblin.
Πρόκειται για ένα κλασσικό 3rd person point 'n' click adventure game, με εμφανείς επιρροές στον σχεδιασμό των χαρακτήρων του από το αλησμόνητο Grim Fandango της Lucasarts, του οποίου το πρώτο αυτό επεισόδιο απέσπασε θετικότατες κριτικές.
Οι δημιουργοί του κατάφεραν να εισέλθει τελικά το παιχνίδι τους στην πλατφόρμα της Valve και το προσφέρουν με 20% έκπτωση κατά την πρώτη εβδομάδα πώλησής του, στην τιμή των € 5.99. Αν θέλετε την άποψή μας, αξίζει και με το παραπάνω η αγορά του.
Mεταφέρουμε από το Metacritic την ανακεφαλαίωση του review για το παιχνίδι, που είχε πραγματοποιηθεί από τον Μάνο Καρκαλέμη, τον Μάιο του περασμένου έτους, οπότε και ο εν λόγω συντάκτης του έδωσε βαθμολογία της τάξης του 84%.
"Unique presentation, flawless voice acting, interesting plot, many promises for a sequel, plentiful puzzles, smooth design and memorable characters: in a nutshell, that's the first episode of Journey Down."
Το παιχνίδι ξεκλειδώνει στο Steam σε μία ώρα από τώρα….