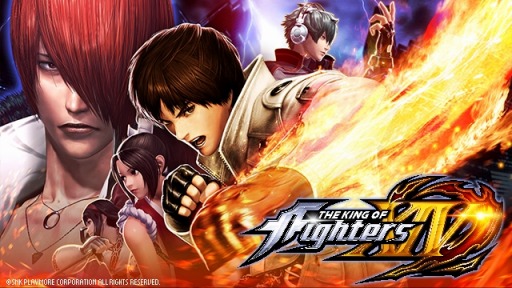 LATEST NEWS
[UPDATED] The King of Fighters XIV έρχεται σε PC μέσω Steam
Update: Ορίστηκε ως ημερομηνία κυκλοφορίας η 15η Ιουνίου 2017. Το παιχνίδι απέκτησε steam σελίδα, στην οποία υπάρχει έκπτωση -20% επί της αρχικής τιμής.
Σύμφωνα με την περιγραφή αναμένουμε ρόστερ 50 (!) χαρακτήρων, παραδοσιακές μάχες 3v3, Story Mode, VS Mode και Gallery Mode, ενώ θα μπορείτε να αναμετρηθείτε online με άλλα πέντε άτομα μέσω του Party Battle. Για τους νεοφερμένους στη σειρά υπάρχει το σύστημα RUSH, το οποίο επιτρέπει combos σπαμάροντας ένα κουμπί (Light Punch). Από εκεί και πέρα υπάρχει και η Deluxe έκδοση, η οποία προσφέρει επιπρόσθετα τέσσερις DLC χαρακτήρες, έξτρα κοστούμια, ψηφιακό artbook και soundtrack.

Αρχική Είδηση: Κατά τη διάρκεια μιας συνέντευξης τύπου στην Κίνα, η SNK ανακοίνωσε την έλευση του The King Of Fighters XIV στα PC. Μέσα στον Μάιο έχει προγραμματιστεί closed beta, ενώ θα ανοίξουν και οι προαναγγελίες. Περισσότερες λεπτομέρειες δεν υπάρχουν προς το παρόν.
Να θυμίσουμε πως ο τίτλος κυκλοφορεί στο PS4 από τον περασμένο Αύγουστο έχοντας λάβει γενικά καλές κριτικές. Ελλείψει υλικού από την αναμενόμενη PC έκδοση, θα σας αφήνουμε με ένα gameplay video από το PS4.