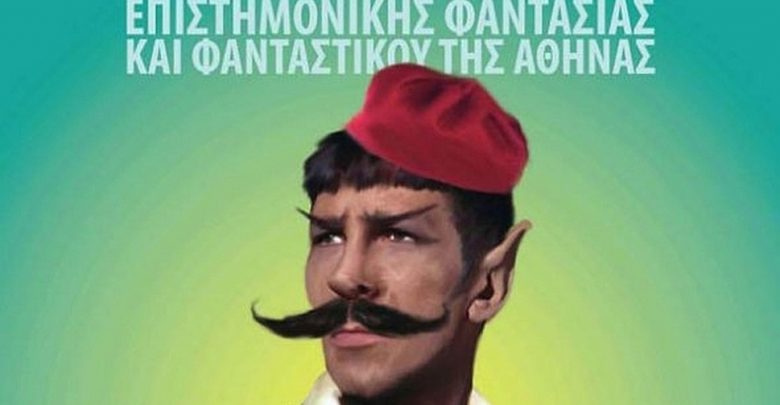 SPECIALS
9ο SFF-Rated Athens Κινηματογραφικό Φεστιβάλ
Το 9ο SFF-Rated Athens Κινηματογραφικό Φεστιβάλ Επιστημονικής Φαντασίας και Φανταστικού έλαβε χώρα την προηγούμενη εβδομάδα στον κινηματογράφο Μικρόκοσμος Filmcenter (Λ. Συγγρού 106). Εμείς ήμασταν παρόντες την Δευτέρα 24 του Μαρτίου μέρα αφιερωμένη στα games ( το φανταστικό άλλωστε πάει χέρι-χέρι με το gaming από τα σπάργανά του) και σας αναφέρουμε τα καλά που είδαμε.
Το φεστιβάλ πραγματοποιήθηκε όπως είπαμε σε κινηματογράφο οπότε έχετε ήδη μια γενική ιδέα για την κλίμακα της παραγωγής, δηλαδή περιορισμένη και σε πολύ ζεστό και φιλικό κλίμα. Το μόνο που μαρτυρούσε τα όσα διαδραματίζοντας εντός ήταν το εξωτερικό πανό, μερικές αφίσες και το τραπεζάκι με τα παιδιά της παραγωγής. Το φουαγιέ του σινεμά, χωρίς πολλές-πολλές φανφάρες έδενε με την όμορφη ατμόσφαιρα.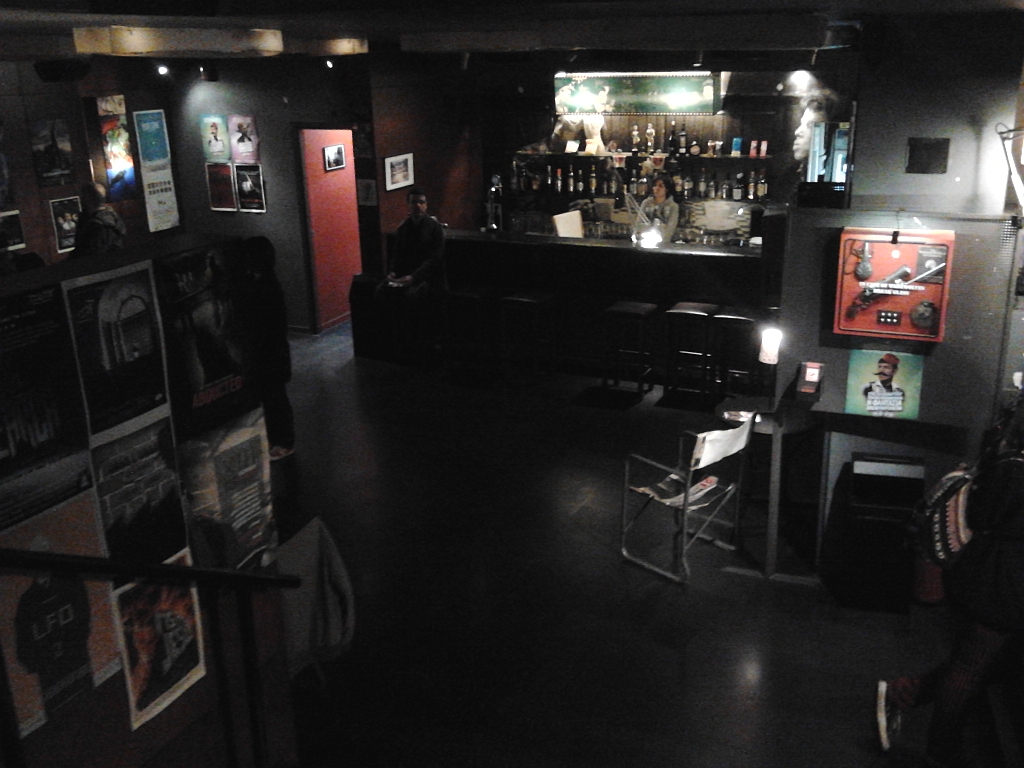 Το ζουμί της υπόθεσης ήταν φυσικά οι ταινίες και τολμώ να πω πως οι επιλογές ήταν αρκούντως ψαγμένες. Στις «κανονικές» προβολές είχαμε το κλασικό Tron (1982, Lisberger) το eXistenz (1999, Cronenberg – έκλεισε την ημέρα) καθώς και το (πιο ενδιαφέρον των τριών για μένα) Indy Game, The movie (2012). Πρόκειται για ένα ντοκιμαντέρ το οποίο παρακολουθεί την καθημερινότητα των Edmund McMillen και Tommy Refenes δημιουργών του Super Meat Boy καθώς και του Phil Fish, σχεδιαστή του Fez για αρκετό χρονικό διάστημα πριν την κυκλοφορία των τίτλων αυτών, με εμβόλιμες σκηνές και δηλώσεις του Jonathan Blow, ήδη φτασμένου (εκείνη την περίοδο δηλαδή) δημιουργού του Braid. Οι ίδιοι οι συντελεστές των παιχνιδιών μιλάνε για τις εμπειρίες τους από παιδιά, το περιβάλλον και τα ερεθίσματά που τους διαμόρφωσαν, τις δυσκολίες και τα άγχη της δημιουργικής διαδικασίας, τις επιχειρηματικές τους ανασφάλειες αλλά και τις όμορφες στιγμές της πορείας τους. Δείτε το οπωσδήποτε, αποτελεί μια σπάνια ματιά στα πολύ ενδότερα της ανάπτυξης των games.
Η ημέρα περιλάμβανε και το κερασάκι στην τούρτα, το διαγωνιστικό –τρόπον τινά, αφού το κοινό δεν μπορούσε να βάλει κλασική βαθμολογία- κομμάτι με τις ταινίες μικρού μήκους γυρισμένες από ταλαντούχα όσο και μερακλίδικα χέρια gamers. Οι περισσότερες ήταν βασισμένες σε γνωστά σύμπαντα από διάφορα gaming franchises (την απόδοση στα ελληνικά σε όλες πλην δύο έκανε ο φίλος Χρήστος Κουβόπουλος) και πραγματικά υπήρχαν μεταξύ τους και διαμαντάκια. Fallout, Pac Man, Watch Dogs, League of Legends, Mass Effect συν δύο ("The Game Show", "Escape" ) που δεν βασίζονταν σε game. Ενδιάμεσα κληρώθηκαν πολλά πλούσια δώρα. Games και περιφερειακά (τιμονιέρες, πληκτρολόγια κλπ) για όλες τις δημοφιλείς πλατφόρμες ( παλιάς και νέας γενιάς κονσόλες αλλά και PC φυσικά) καθώς και τα δύο μεγάλα δώρα: Μια κονσόλα PS3 συνοδευμένη από παιχνίδια καθώς και μια απειλοσβεστική φωτιά. Τι είναι αυτό; Πληροφορίες εντός. Ένα μπράβο στα παιδιά της παραγωγής και ευχές για ανάλογη επιτυχία και του χρόνου.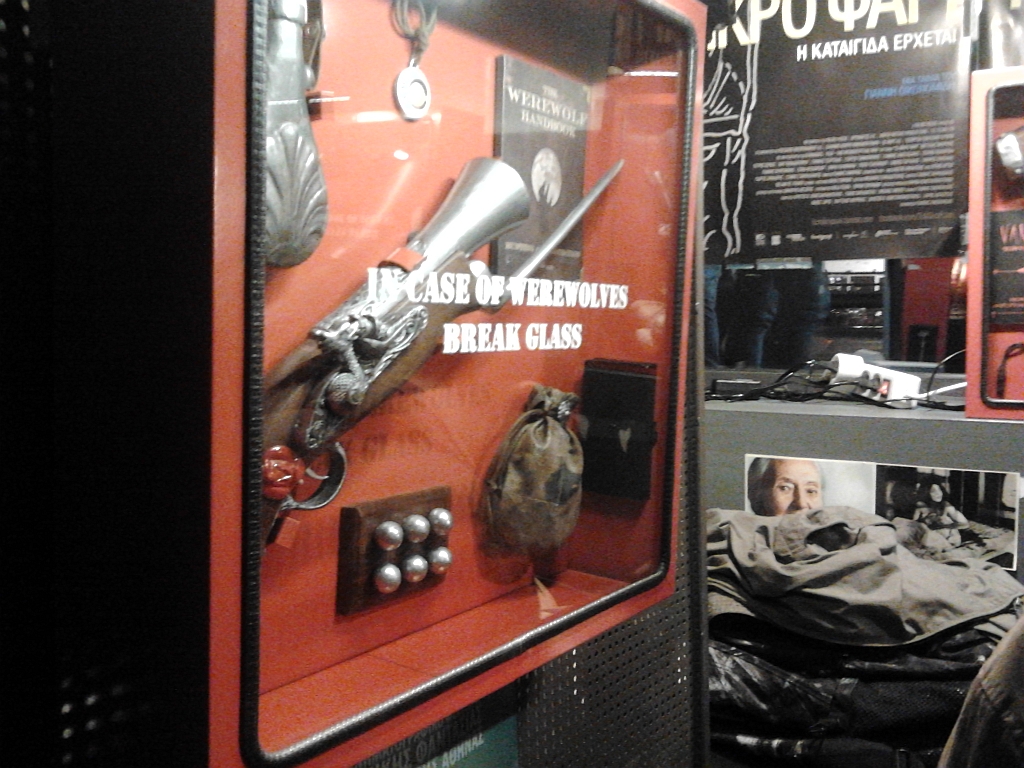 Ευχαριστούμε θερμά τη Χριστίνα Βουδούρη για την πρόσκληση