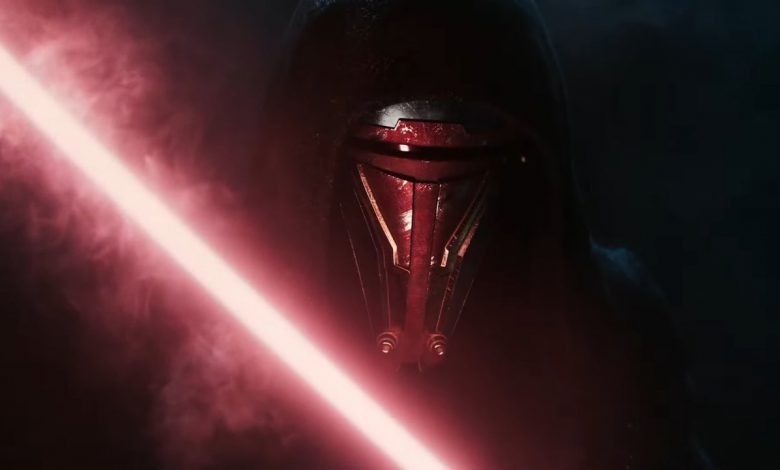 LATEST NEWS
[UPDATE] "Παύεται οριστικά" η ανάπτυξη του KOTOR Remake
Λιγότερο από ένα έτος μετά την αρχική του ανακοίνωση, το remake του Knights of the Old Republic φαίνεται να πηγαίνει για φούντο. Σύμφωνα με άρθρο του Jason Schreier στο Bloomberg, το development του game "έχει παυθεί οριστικά" και οι δημιουργοί του ψάχνουν για νέα development projects.

Συγκεκριμένα, ο Schreier επικαλείται αναφορές από άτομα κοντά στο πρότζεκτ (τα οποία "δεν έχουν άδεια να μιλήσουν δημοσίως για αυτό το θέμα") και γράφει πως η Aspyr Media, η εταιρεία που είχε αναλάβει το remake, απέλυσε μέσα σε ένα μήνα τον art director και τον design director του game. Παράλληλα, σύμφωνα με τις ίδιες αναφορές, οι ιθύνοντες της εταιρείας έχουν ανακοινώσει στους υπαλλήλους πως το πρότζεκτ έχει παυθεί και πως "η εταιρεία θα κοιτάξει στο μέλλον για νέα συμβόλαια και ευκαιρίες απασχόλησης". Αυτή η εξέλιξη φαίνεται πως ήταν αρκετά αναπάντεχη για τους εργαζόμενους στην εταιρεία, καθώς στις 30 Ιουνίου η Aspyr φέρεται να ολοκλήρωσε ένα demo του game για να το παρουσιάσει σε στελέχη της Lucasfilm και της Sony, και το κλίμα στην εταιρεία ήταν αρκετά αισιόδοξο για το μέλλον του remake.
Λογικά θα αποκαλυφθούν περαιτέρω λεπτομέρειες στο μέλλον. Προς το παρόν όμως, το ζουμί παραμένει: KOTOR Remake, μάλλον γιοκ.
NEWS: The Star Wars Knights of the Old Republic remake is indefinitely delayed, Bloomberg has learned. Developer Aspyr abruptly fired two directors this month and told staff that the project is on pause as it tries to figure out what comes next. https://t.co/3NUlKkenR6

— Jason Schreier (@jasonschreier) July 26, 2022
________________________________________________
Αρχική είδηση στις 9 Σεπτεμβρίου 2021
Knights of the Old Republic Remake Announced
BioWare's Star Wars: Knights of the Old Republic will be re-released as a remake for next-generation consoles, Disney announced today at the PlayStation Showcase event. The announcement only mentions a PlayStation 5 release, but obviously we have to assume that releases for other platforms, along with the PC, will be announced down the line.
The KOTOR remake will be created by Aspyr, a veteran of sorts for the Star Wars franchise, having worked on the porting of titles like Republic Commando and Jedi Outcast to MacOS back in the 2000s, alongside the more recent release of these games for the PS4 and Switch. The announcement trailer simply shows Darth Revan lighting his lightsaber to the narration of Bastilla, but... even that's probably enough to generate excitement. 
Knights of the Old Republic is consistently regarded as one of the best RPGs ever released, and brings back fond memories to both RPG and Star Wars fans of a "more civilized era" for RPGs, the SW franchise, and the world at large. Its announcement at the Sony event is slightly ironic, truth be told, as the original game was released back in 2003 as an Xbox exclusive for Microsoft's Xbox, but let's not dwell on that.
More details, including release date and gameplay footage, in the near future.